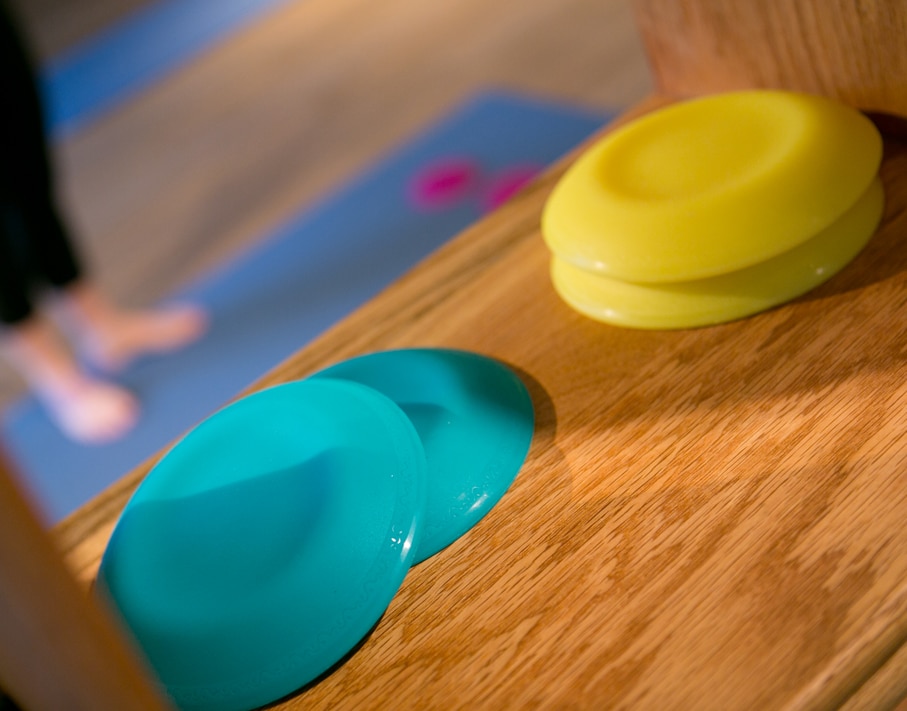 Cleaning YogaJellies
We recommend wiping down your mat at the end of each yoga practice with a quality alcohol–based mat cleaner. YogaJellies may also be cleaned with regular dish soap and water. Do not soak your YogaJellies. They don't like to be soaked!
If you notice a slight ring on your mat from your YogaJellies, don't be alarmed. Just give your mat a nice wipe down with an alcohol-based mat cleaner and you'll be ready to go!
Do not store YogaJellies on your mat!
Do-It-Yourself Mat Cleaner
3 Tbsp distilled water
1 1⁄2 Tbsp witch hazel
2 drops of tea tree oil
2 drops of lavender (for scent)
Do not use products that contain citrus.